We all have dreamed of going to Disneyland as kids, haven't we? Disneyland is like Jerusalem or Mecca for the kids who grew up watching Disney movies and cartoons. Not only kids, but even adults love visiting and enjoying this regardless of their ages. If you have ever visited Disneyland, you should know how much a ticket costs. So, you might be wondering, "Oh Gosh ! How much do they make a day" and that is probably why you are reading this. Don't worry! In this article, we are going to discuss how much Disney make a day.
How Many Disney Theme Parks Are There Worldwide?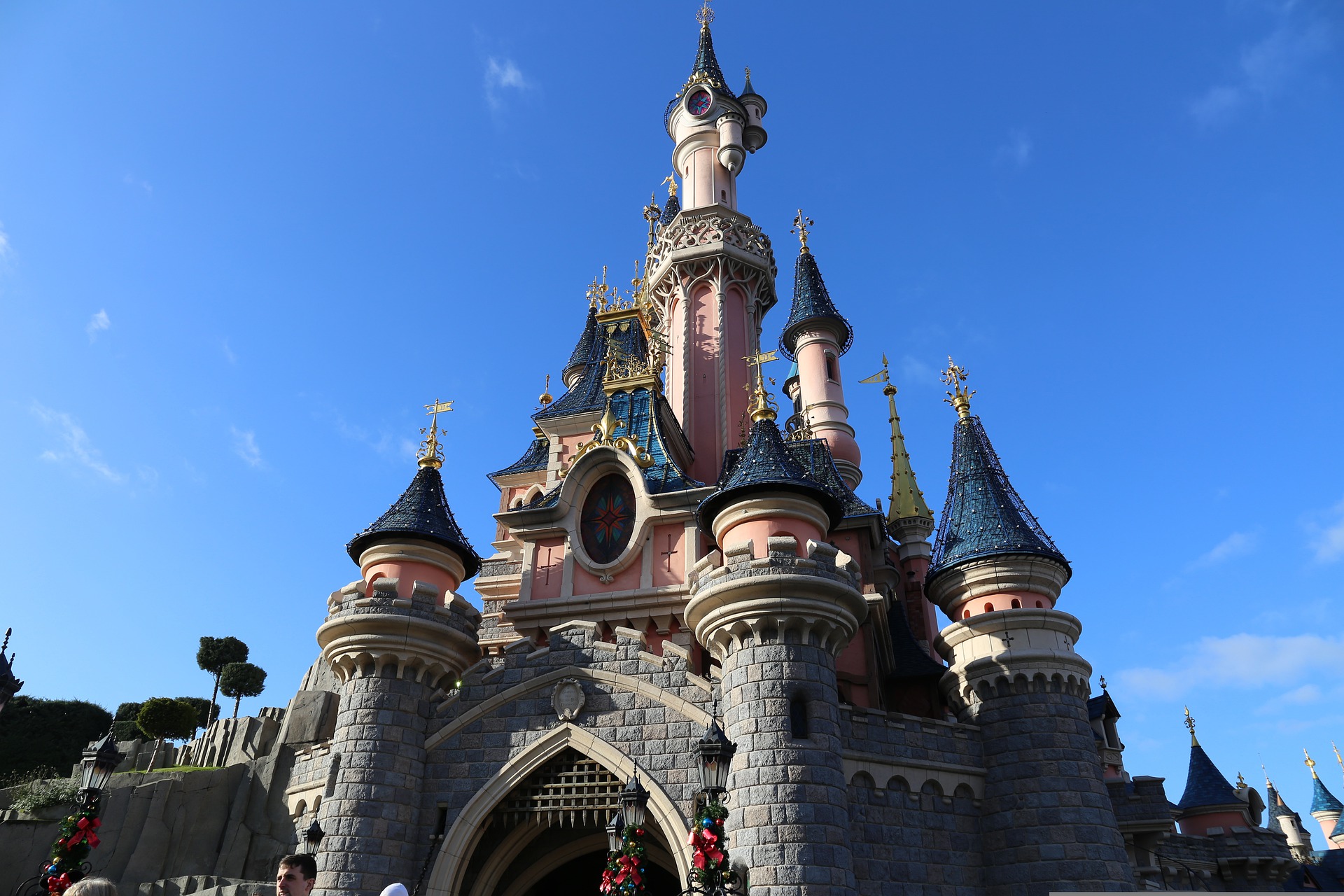 Disney owns twelve theme parks on six resort sites across the world. Six of Disney's twelve theme parks around the world are "castle parks" in the Disneyland style, and the other six are parks with other themes. These twelve parks are located in four nations.
| Country | Number of Disney-parks | Number of Disney Resorts |
| --- | --- | --- |
| United States | 6 | 2 |
| France | 2 | 1 |
| China | 2 | 2 |
| Japan | 2 | 1 |
How Much Does Disney Make a Day?
While Disney hasn't published details about their daily income, we can estimate how much does Disney make a day based on its quarterly reports and leading research reports.
| | | |
| --- | --- | --- |
| Quarter Ending | Quarterly income ( Millions) | Daily Income ( Millions) |
| 2022-06-30 | $21,504 | $239 |
| 2022-03-31 | $19,249 | $214 |
| 2021-12-31 | $21,819 | $242 |
| 2021-09-30 | $18,534 | $206 |
| 2021-06-30 | $17,022 | $189 |
| 2021-03-31 | $15,613 | $173 |
Daily Disney income in each quarter
The data regarding quarterly Disney income was taken from Macrotrends.net, a leading statistics website.
As per the data, we can see that Disney has made roughly 239 million US Dollars during the quarter ending 30th June 2022. That's an increase of 11.71 % compared to the previous quarter. They have made 242 million US Dollars a day during the quarter ending 31st December 2021, which is the quarter with the highest daily income.
A graphical illustration of the daily income of Disney during each quarter from 2021 is shown below.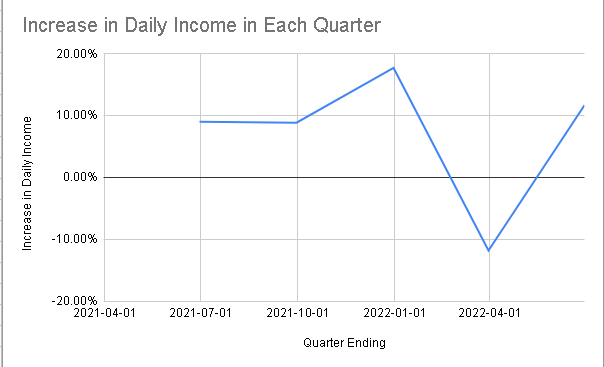 How Much Profit Does Disney Make a Day?
| | | |
| --- | --- | --- |
| Quarter | Profit ( Millions) | Daily Profit ( Millions) |
| 2022-06-30 | $470.00 | $5.22 |
| 2022-03-31 | $1,152.00 | $12.80 |
| 2021-12-31 | -$160.00 | -$1.78 |
| 2021-09-30 | $923.00 | $10.26 |
| 2021-06-30 | $912.00 | $10.13 |
| 2021-03-31 | $29.00 | $0.32 |
Source – https://www.statista.com/statistics/224415/quarterly-net-income-of-the-walt-disney-company/
The above table shows Disney's quarterly and daily profit figures starting in 2021. Thus, according to the latest figures, Disney has made roughly 5.22 Million US Dollars a day during the quarter ending 30th June 2022.
As you can see, they have reported an operating loss of 1.78 million US Dollars a day in the fourth quarter of 2021 owing to higher operating and marketing costs. Nevertheless, they have been able to recover in the following quarter.
What Is The Most Profitable Disney Park?
Again, Disney does not reveal park-wise annual figures, and we can only guess. I believe Disney Parks in the US are more profitable than the rest of the world. There are two separate Disney's in the US which are Disneyland, California, and Walt Disney World Orlando, Florida.
I believe Disney World in Florida would be more profitable than Disneyland in California because,
Disney World has 19 hotels plus nine vacation club hotels and also has four main theme parks ( Magic Kingdom, Animal Kingdom, Hollywood Studios and Epcot) plus two water parks (Blizzard Beach and Typhoon Lagoon). Disney World also has its own Disney Springs (formerly known as Downtown Disney), which has a lot of nightlife, restaurants and evening activities. Disney World is also able to put fireworks on in 2 of its theme parks every evening. That in itself should tell you how profitable they are.
Disneyland only has three main hotels and two theme parks (Disneyland Park and Disney California Adventure park), and also a Downtown Disney. There are also fireworks at the Disney California Adventure park every night.
Overall, we can argue that the US Disney parks are unquestionably more profitable than those in other countries, primarily because they have been operating for longer and are still growing. Particularly, Walt Disney World would undoubtedly be more financially successful than Disneyland.
What Is The Least Profitable Disney Park?
Paris Disneyland is my guess. It has been open for 22 years and, despite being the most popular tourist destination in Europe, has never turned a profit. An operational deficit of just 70 million Euros is regarded as the most successful year. It nearly went bankrupt twice (1995 and 2005). The Walt Disney Company's constant assistance is the only reason it still exists.
Summary
I hope we answered your question, "How Much Does Disney Make in a Day.
Disney makes approximately 239 Million US Dollars and 5.22 Million US Dollars a day, according to the latest figures. Further, their most profitable parks can be estimated as Disney World Florida, and the Least profitable park would be Disneyland Paris.
Read More
What Time Does Amazon Deliver?
Amazon Orders Pending: Why Does It Happen & How To Fix It (2022)
5 Reasons Why You Should Not Go Ahead With 3D House Printing
2022's 8 Most Productive Applications